Shopping Cart
Your Cart is Empty
Thank you for your business!
You should be receiving an order confirmation from Paypal shortly.
Exit Shopping Cart
Please contact Miss Carissa ([email protected]) if you are interested in her next session!
The Instructor
Miss Carissa Bruno is a Traditional Catholic who was homeschooled for all of her education from kindergarten through twelfth grade. She received her B.A. in Natural Sciences/ Mathematics. She studied Latin in grade school, high school, and college. In addition to teaching math, English grammar, phonics, and Latin, Miss Carissa really enjoys teaching sessions about Our Blessed Mother, the Holy Angels, the saints, different seasons in the Liturgical Year, etc. She looks forward to sharing her love of these subjects with others.
Hear what other's are saying...
8/16/22
"We have done several sessions with Miss Carissa and she is a wonderful teacher. We have really enjoyed the content and the thoroughness she provides of the subject matter. We love how fun she makes each class with games and supplemental activities to enrich the learning. The handouts are fantastic, restating the lesson taught with extra curricular work sheets to solidify the information learned. Sometimes we have experienced having her sister teach the kids traditional music as well, which has been a real gift. Highly recommend her courses!" -P.G.

4/11/22
"Every lesson is planned and prepared so well that I cannot help joining in to listen to the beautiful instruction Miss Carissa gives my children. I feel blessed and comfortable having her offer my children additional catechism other than coming from myself. The time taken to prepare the sessions are rich with prayer, instruction and sound Catholic teaching. The images and illustrations keep the children captivated and so every aspect of the lesson is exceptionally beautiful."
- T.O.
4/8/22
"I just want to say thank you for everything. The kids really enjoyed the class and the content was presented so well and they learned so much!" - M.C.
1/11/22
"Carissa taught an Advent class this year which was jam packed with all sorts of great information about typology from the Old Testament and how the various biblical stories relate to our Lord Jesus Christ and His coming. Additionally she taught about various advent traditions and my children enjoyed lots of fun activities, including a quick music lesson at the end of each session, crafts, games, and more. They really had fun answering questions in a classroom setting, even amidst a zoom call. It worked out great and Miss Carissa was so patient and helped with the various technical difficulties we had on our end. Such a genuine desire to help others learn! Couldn't recommend her enough."
- H.F.
1/11/22
"My boys really enjoyed their first semester of Latin with Miss Carissa. She kept them engaged and interested and it was obvious that they learned a considerable amount in just 30 minutes each week. They look forward to their Thursday morning Latin lessons and I love being able to chat with Carissa frequently about their progress. Thanks for everything Miss Carissa!" - H.F.
1/10/22
"Miss Carissa is the best tutor I have ever used!she's very good at helping me with math and making sure I understand it, she always goes above and beyond with helping and caring for her students." - E.J.
1/7/22
"We have participated in every saint study class that Miss Carissa has offered and we've never been disappointed. Each Saint, liturgical season, or other class topic is always extremely well researched and presented beautifully. Her weekly optional assignments are full of wonderful information and easy to implement into your home school as much or as little as you are able. She makes learning the information fun with crafts, quiz questions and a Kahoot competition that everyone looks forward to. So grateful for these classes and the opportunity it provides my children to interact with other Catholic children. Thank you Miss Carissa!" - K.S.
1/7/22
"We are about to start our sixth semester with Miss Carissa as a Latin teacher for our daughter. Having never taken Latin myself, it was a little daunting trying to teach it. My daughter looks forward to class with Miss Carissa each week even though the subject is not her favorite and does not come easily to her. Miss Carissa makes it enjoyable and manageable. She takes the time to explain things as many times as necessary and meets my daughter where she's at. They have made much progress over the last few years. We are so grateful to have her as a teacher!" - K.S.
1/5/22
"You and Miss Kirstie did an amazing job with the Advent session! I'm so grateful we had the opportunity to join you. My children always learn a lot and I'm amazed at the breadth of what you cover. I'd encourage any Catholic family to take one of your classes. They are a great gift to families trying to know and live the Faith, and the price can't be beat. Thank you so much!!" - J.B.
1/3/22
"We really enjoyed your Advent Class. I had so much fun doing the crafts" - C.R.
11/18/21
"Carissa,
Participating in the classes you offer has truly enriched our home school. We have learned historical context for some of our venerated Catholic traditions, which in turn has deepened our faith. My daughters felt particularly inspired when studying about the Miraculous Medal. They have had fun as well, especially when you host a Kahoot challenge with the other participants. I can't thank you enough for the thoughtful and thorough work you do in presenting these classes!
May God Bless You, C.M."
11/13/21
"It was a real treat to sign up for Carissa's Angel class. The class was chalked full of amazing content. Her enthusiasm and cheerful demeanor added a sweet touch to the information she shared with my kids. I learned plenty too, and highly recommend anyone to sign up for this class with Carissa." - G.M.
11/13/21
"We are about to start our 10th Session with Miss Carissa! We've studied the lives of saints, liturgical seasons, and most recently the Holy Angels. Every class is very interactive and packed with little known amazing facts about our Catholic heritage: relics, miracles, indulgences, etc. After each class we get a handout with activities for the week and beautiful devotions that we can add to our daily lives. Each session ends with a much anticipated Kahoot! trivia competition! My children and I have learned so much and are so inspired each week to treasure our faith and grow in holiness! Highly recommend families signing up for these sessions!" - M.T.
Private Math or Latin Tutoring


with Miss Carissa


(One Semester)
Live Sessions for 30 minutes per week for a semester (13 weeks).
Details:
• Live video sessions are held one time per week. These sessions are 30 minutes in length.
• Assignments will be shared online.
• Tuition is for one family per level/subject!
• Each student must have a copy of the corresponding student book.
Class Times:
• Class times are TBD upon student registration.
Please note: this is a commitment for the student as well as the instructor. Lesson times once established are committed to for the entire term.
In the comments, please enter your email address and phone number. Also please enter the name and age of your child. Please put their grade level and the current curriculum they are using.
One Time Semester Payment
This option is for a one time payment for the entire semester (13 weeks).
Automatic Monthly Payments
This option is for 4 automatic monthly payments over the semester (13 weeks).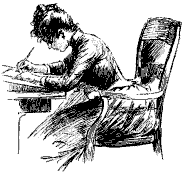 Language Arts Courses

with Miss Carissa & Miss Kirstie

(One Semester)

The phonics portion of both of the following Language Arts courses breaks down the English language into easy-to-follow rules. The English language is simpler than you think. It's well structured and if you learn the rules it makes sense. The program I use provides rules for 99% of the 1000 most commonly used words in the English language.
Children from kindergarten through twelfth grade can benefit from the Language Arts Courses:
Younger children can learn to read and can learn handwriting.

Older children can finally stop worrying about how to spell and instead master it! In addition, they will review/learn grammar and writing skills.
Materials: I'm working on putting together the list of materials needed. Please email me if interested.
Day/Time: We will meet once a week for group classes on Zoom for about 30 minutes. There will also be recordings that you can watch during the week.
Parents of younger children need to be committed to doing the assignments every school day with their children. Older children will need to do the assignments themselves every school day. If the assignments are not done each school day the children will not make progress.
Coming soon! Email Miss Carissa ([email protected]) if you are interested or have any questions.
BASIC:

Phonics (Spelling),


Reading, &


Handwriting
ADVANCED:

Phonics (Spelling),


Grammar, &


Writing Papers

The BASIC Language Arts Course is for students who can not read. It focuses on phonics (spelling). In the process children also learn how to read and learn handwriting.
This Language Arts course is for:
Children who can not read at all or struggle with reading

Children who have not learned handwriting




Children who have difficulty spelling

Children with dyslexia or other reading disorders
The
ADVANCED Language Arts Course
is for students who know how to read. It covers three parts: phonics (spelling), English grammar, and writing (taking notes, writing outlines, creative writing, and research papers).
This Language Arts course is for:
Children who have difficulty spelling

Children with dyslexia or other reading disorders

Children who want to learn English grammar, are behind in it, want to review it, and/or find it challenging

Children who dislike writing outlines or papers, want help learning how to write outlines and papers, need help improving their writing skills, etc.
To register please fill out the information below. It will take you to the checkout.

One Time Semester Payment
This option is for a one time payment for the entire semester (13 weeks).
Automatic Monthly Payments
This option is for 4 automatic monthly payments over the semester (13 weeks).
Saints' Session - The Fourteen Holy Helpers (Part 1)

Study of seven of the Fourteen Holy Helpers (the other seven will be in a future session)

This is a 7-8 week term starting in September.
All ages are welcome to participate!
In this class the student will learn:
• Vocabulary (study the more difficult words in the readings)
• Reading Comprehension (complete exercises which help the student understand what happened in the readings)
• Catechism (memorize Catechism questions concerning topics covered in the readings) and/or Sacred Scripture (read parts of Sacred Scripture which are suggested by the book material)
• Catholic Practices and Prayers (learn different practices to do and memorize different Catholic prayers)
• Geography (map out the saint's travels/location)

Details:
• Live video sessions are held each week and assignments will be shared online.
• This term is 7-8 weeks.
• Sessions are about 30 minutes in length.
• Tuition is $45 per family per session and is due before the first class.
• Tuition is for all students in one family!

Days/Times of classes: TBD
Session Payment and Registration
To register please fill out the information below. It will take you to the checkout.

The session is $45/per family.

/